Our Team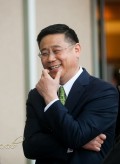 Steve Lim

, Chairman & CEO

Mr. Lim is the founder and currently serves as the Chairman and Chief Executive Officer of Viva Vina Inc. Mr. Lim has extensive experience as a Senior Executive and is currently serving as a Partner in several companies where he consults and provides executive guidance. Over his career, Mr. Lim has cultivated a vast network of business professionals and high-ranking government officials throughout the United States and Asia. Mr. Lim will leverage this network as he continues to work with domestic and international businesses and governments to raise capital, unite strategic partners, and create opportunities for business development. As a driven entrepreneur, Mr. Lim is motivated to expand Viva Vina's aim at becoming the world's premier Business Development and Marketing Company. Steve holds a Bachelor of Science in Electrical Engineering from the University of California, Los Angeles (UCLA).

Steven Worton

, Senior Vice President

Mr. Worton brings over 25 years of senior management experience to Viva Vina Inc. This includes experience in the banking industry as well as being a successful entrepreneur. Mr. Worton was previously the owner of Wyoming's second largest livestock auction. Under his ownership company sales increased from 60,000 to over 130,000 head of cattle annually. Mr. Worton's desire for excellence enabled him to manage a 200 million dollar portfolio, which included agricultural and commercial loans at Idaho's Bank of Commerce. He added 150 million dollars to his loan portfolio in a two year time frame, amidst the mortgage and credit crisis. This penchant for over-achieving best serves him as Senior Vice President at Viva Vina. Steven holds a Bachelors of Science in Accounting, from the University of Wyoming.

Jason Sells

, Executive Vice President of Business Development

Mr. Sells has spent his life as a successful entrepreneur working in the agriculture and cattle industries. Mr. Sells is the founder and owner of JDS Livestock and Rafter 44 Cattle Company. Jason was a licensed commodity broker in the state of Idaho and has experience negotiating agriculture, commodity transportation, and business management contracts throughout the United States. Through his career, Jason has developed business relationships with people and organizations both domestic and foreign. Jason's natural ability as an entrepreneur and talented businessman will be utilized to build opportunities for business development at Viva Vina. Jason was a 2007 inductee into the "Who's Who" in Small Business & Entrepreneurs in Idaho.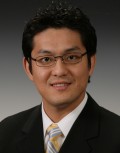 Dr. Joshua Cho

, Oversea Market Manager

Dr. Cho is an in-demand chiropractor as well as a seasoned entrepreneur and investor focusing on breakthrough therapies and technologies that have transformed the healthcare industry. His latest projects include Biological Terrain Analysis: Live Cell Assessment, Class IV Laser, and Biosimilars Development in Korea.  Dr. Cho was an Associate with Green Gold Holdings as an Investment Banking Analyst where he advised biotechnology, pharmaceutical and medical device companies on numerous mergers, acquisitions and financing transactions. Dr. Cho received his Bachelor of Science in Business Administration (Global Marketing) from University of Southern California and earned his Doctor of Chiropractic at the Southern California University of Health Sciences.

Angie Clapier

, Executive Vice President of Government Relations

Ms. Clapier's attention to detail and creative thinking will be utilized as she serves as Executive Vice President of Government Relations at Viva Vina Inc. Ms. Clapier has several years experience as an entrepreneur and she has worked extensively with state governmental entities in the western United States. Her determination and ability to overcome government related challenges have propelled her to success while serving as a corporate liaison between various companies and local, regional, and state government bodies. Ms. Clapier's experience and expertise will be utilized to provide increased business development opportunities for the stakeholders of Viva Vina.

Dr. Dwight Duston

, Technology Advisor

Dr. Duston has more than 35 years of experience as a physicist, technology manager, educator, and inventor. His early work was on laser fusion and nuclear weapons effects at the US Naval Research Laboratory. He gained experience in technology management as Director for Technology at the US Missile Defense "Star Wars" agency. Retiring from federal government, he held positions as Executive VP for R&D at eVision, LLC and PixelOptics Inc., and seved as President of SolBeam Inc. honing his entrepreneurial skills. A former Professor of Technology Management at the University of Maryland, Dr. Duston has been sought as a high-level advisor to the US Department of Defense, the Commerce Department, NASA, the Department of Energy, the Jet Propulsion Laboratory, the Center for Strategic and International Studies, and the National Institutes of Health. His successes include leading the government team that first discovered water ice on the moon, election to the Space Technology Hall of Fame, and co-inventor of a variable-focus electronic spectacle lens. He has broad technical expertise in a variety of areas including plasma and atomic physics, electro-optics, ophthalmics, bio-medical imaging, and solar photovoltaic energy. Dr. Dutson is an inventor on more than 60 patents.